Bienvenue à l'Elevage de
Chiens de Race
Des Tommyknockers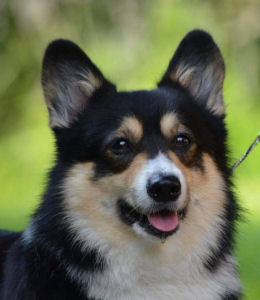 CH. BORN TO BE YOUR ZIGGY CHAPMAN, "WICK"
HD.A - DM clear - VWD1 clear - EIC clear

Hungarian Champion
Hungarian Junior Champion3 x CAC, 3 x HPJ2 x Best Puppy Junior Club-Star 2020. Club-Star 2020.
Character Test: Excellent
Highly recommended for breeding by the British and Australian Shepherd Dog Club of Hungary
Propriétaires: Sándor et Alexandra Tréfan-Török
Wick est le père de SAPHIRA BLUE et de SIDNEY'S DREAM

Cliquez sur les photos pour les agrandir.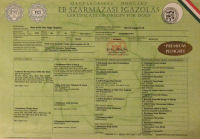 Agrandir son pedigree complet
La généalogie de WICK
Père



Int.Ch. BORN TO BE YOUR DANCE WITH THE DEVIL "Ramsey"
Int.Ch. HAZELMERE MITCH A MATCH
Ch. Palcatanda Lover Boy of Hazelmere
LLANDIANS STORM CATCHER
CHAVERAINE LOVE ME DO OF PALCATANDA
HAZELMERE KELLY DARLING
CHAVERAINE CARLO
HAZELMERE TARANTELLA
BORN TO BE YOUR TALISMAN OF ARWEN

CH. ANDVOL FREGAT MOEI MECHTY
"Napo"
ANDVOL YA TVOY KUMIR
ANDVOL ANKA ATAMANKA
Int.Ch. TWINAN RIBBONS OF LIGHT OVER PENDRELL "Millie"
HIGHWORTH NORTHERN LIGHTS OVER PENDRELL
SAPHIRA FOXTROT BY TWINAN

Mère



HAZELMERE VICTORY HEART "Vicky"
HAZELMERE LORD ARCTURUS
ANDVOL ERALASH-2 AT HAZELMERE
DWYNELLA ROUGH'N ROWDY
ANDVOL TAYNA TUMANNOGO ALBIONA
HAZELMERE LADY GUINEVERE
Int.Ch. HAZELMERE MITCH A MATCH
HAZELMERE LADY RHIANON
HAZELMERE DARLIN MONALISA
HAZELMERE SOLTEC
HAZELMERE MACARTHUR
HAZELMERE BELLISIMA
HAZELMERE KELLY DARLIN
CHAVERAINE CARLO
HAZELMERE TARANTELLA